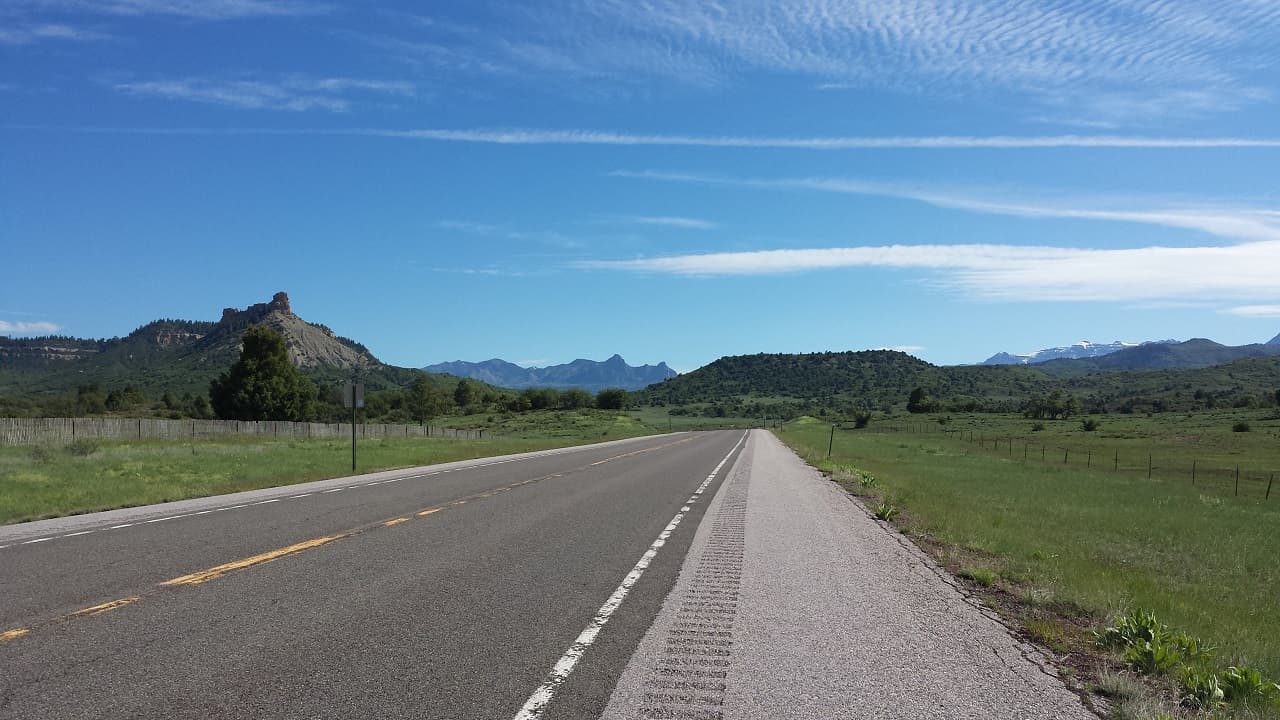 Great Expectations Meet Mundane Fails
I took an unplanned road trip a short time ago. It wasn't at all what I expected or felt I needed.
My husband scored a job 1500 miles away from home. He expected to be staying in a motel and took the absolute minimum. But after getting there, he found a small cabin closer to the job. That required linens, towels, and such, which he could get locally, but some things were too much to justify buying again, especially when we had plenty at home — like a grill. So, I volunteered to make the trip, bringing him a few things and getting myself out of the house at the same time.
I had great expectations. Silly me.
I love road trips. I've flown plenty of times, but there's something about the pace of driving that better allows one to decompress as the miles tick by. My mind gets to zone out as I focus on the road, almost meditatively. Only this trip wasn't so relaxing.
First of all, I had Missy, my dog, with me. The last several trips I've made, she's been able to stay home. A seasoned traveler, she doesn't handle car time as well as she used to. Now she gets extremely anxious, finding it difficult to settle, and chews on paper or even floor mats. But there was no one to stay home with her this time. I can't decide if the audio books helped keep me from worrying about the dog or just detracted from my driving meditation time.
Secondly, I generally manage to avoid peak season travel. This was the first time I've gone any distance in the summer in decades, and I wasn't prepared for either the high motel rates or the sheer number of people. Rapid City, SD was like rush hour in Denver or Seattle! And the scenic route through the Black Hills was so crowded—weeks before the Sturgis Bike Rally—that I made no stops there. Expectations.
I had deliberately left my return open so I could spend a few days with my husband. But I couldn't relax. The bed was uncomfortable. The internet was spotty. I really needed some down time. Instead, when he went back to work on Monday, I headed home.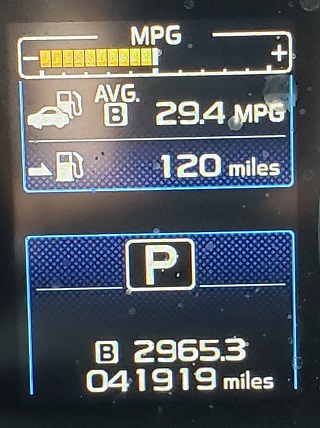 A slightly different route to get my mountain fix was in order on the return. I saw the Big Horn Mountains in silhouette, but the Front Range and Rockies in Colorado were a no show, all thanks to the wildfire smoke. In fact, the smoke followed me almost all the way home and kept my eyes burning whenever we stopped. I did discover that sharing my chicken strips at lunch time got Missy to sleep most of the afternoon. The one night we had to stay in a second-floor room, she had problems with the stairs and was sore for days after.
When I got home, the yard was knee-deep in grass and weeds. I spent the mornings of three days taming the jungle, but otherwise crashed. I'm still trying to get back into the swing of things.
It took about a week, but Missy is back to normal. I'm still struggling with myself, with the disappointments from the trip and the unmet expectations of what I'd do when I got home. I've found it hard to focus or concentrate on any one thing. Thoughts and emotions are all over the place.
How about you? Have you tried to do something "normal" and found it not matching expectations? Or were you more successful than I was? Why did your effort meet or not meet your expectations?
Or perhaps you find yourself avoiding trying something. What are you worried about? Is there another way to accomplish the task without triggering the anxiety? What if you go ahead and do it anyway?
For me, the flags that my expectations were too high were there, but I ignored them. My bad. But the world didn't end. We both made it and are both getting back into our normal routines at home, if slowly.
I wonder how much of my discombobulation is due to the whole pandemic thing. For example, the masses of people took away any desire to get out of the car at overlooks or any other sight-seeing. Mask wearing proved a hit-or-miss affair for myself and others, despite rising cases in some of the areas I traveled. At one large chain motel, I walked into a room that hadn't been cleaned, even though it was after 6pm. I've never had that happen before, at a discount motel or otherwise. They got me into another room immediately, but it was a rough night. They obviously weren't prepared either.
My husband doesn't want to be in North Dakota when winter comes. He's not a cold weather person and is not equipped for -30F degrees and lower anyway. But there is no work for him around here. If he doesn't get laid off before then, I may make another trip in September to take his cold weather work clothes and see my sister who just moved to a place along the Front Range in Colorado. I'm tweaking some things for the dog, and maybe this next trip will be easier for both of us. Or not.
Change is constant, whether we expect it or not, whether we like it or not. How we choose to face it and deal with it in the face of our expectations is what helps us to learn and grow into the people we want to be.
At least I know now to expect it won't be like any trip I've taken before. And to take my time.
Grace, Peace, and Hugs!