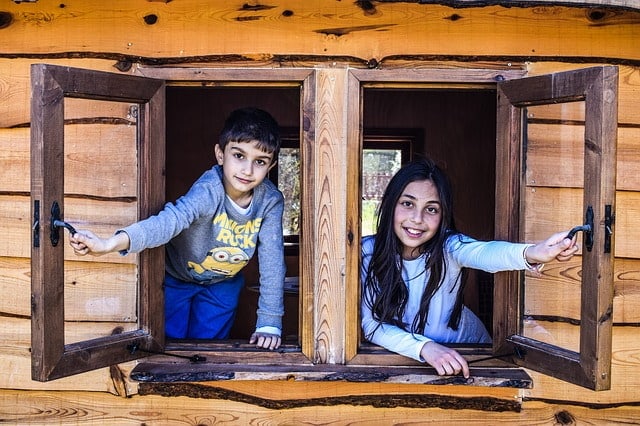 I've had the good fortune to be the recipient of hospitality from many of people and in a variety of places during my life. Sometimes it was a simple meal obviously stretched with rice, potatoes or noodles to accommodate extra mouths. Other times it meant weeks or months of staying in a home as guest, house- and pet-sitter, or extended part of the family.
Whether it was a five year old giving up his bed for the night — and loaning me a favorite stuffed animal so I wouldn't be scared — or enjoying a morning cup of coffee with a literal million-dollar view, I was always grateful, and knew that I wanted to extend the same kind of gracious hospitality someday, if I ever had a place to call my own.
When my husband and I moved into our first house some seven years ago, it seemed like it might happen. We had already been known for our barbecues, and we began making a point to cook holiday meals for those RV park residents and other friends in the area whom we knew didn't have a place to go. But despite having an extra bedroom, we rarely had anyone except a few from my husband's family to stay over.
This was partly due to the bedroom being used for extra storage, but also because we are both private people within our home. We aren't used to sharing our personal space.
So when my husband suggested last month that his friend Tommy (not his real name) come and stay in my husband's RV trailer, it should have been a no-brainer. But it wasn't.
Both he and my husband were out of work thanks to the crash in oil & gas prices and COVID-19. Tommy was paying some $250 or more a week for a motel room, and he offered to pay for electricity. It would help both parties financially. Besides, he'd be in the trailer and not the house. The gracious host would say, "Sure," without any hesitation, yet I couldn't.
A few years ago, Tommy was having difficulty getting a job and my husband offered to let him stay in the RV trailer parked in the back yard while he searched. We said OK. Sadly, instead of looking for work, Tommy spent all of his time watching TV and drinking beer. After six weeks, he was asked to leave. He eventually found some work, and while he and my husband stayed in contact and remained friends, I made it clear he wasn't welcome back, and my husband agreed.
Fast forward to the current situation, and I said I'd think about it. I was still working (now from home), but my wages came nowhere near enough to cover our bills. So when Hubby said that Tommy would be here the next day, I bit my tongue. My husband has a big heart, which I love about him.
The two of them traveled to where Hubby's work trailer was and brought it back, saving me from having to take a day off from work.
Things went downhill from there.
Tommy "hurt too much" to help set blocks for the jacks. He couldn't do this, and he couldn't do that. My husband came into the house fuming and swearing. "The lazy [deleted] won't even make his own bed!" He was already regretting his decision.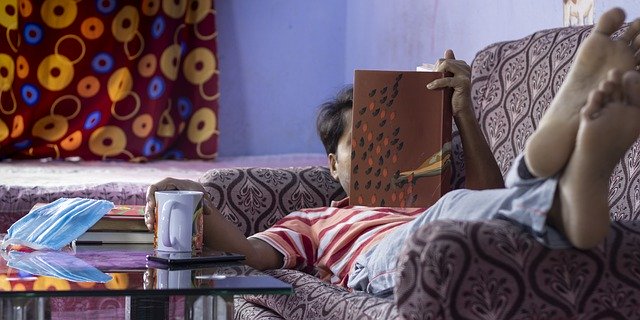 My husband is three years older than Tommy and has his own aches and pains, but he finds ways to work around them as much as possible.
Instead of having someone to help my husband with some of the projects needing done around the house while out of work, Hubby still has had to do most of it by himself.
Granted, since that first episode several years ago, Tommy had some health issues, but he can still operate a bulldozer or track-hoe (excavator), as long as it doesn't require delicate hands on the controls. Once here, Tommy always has some excuse, or simply disappears. Worse yet, Hubby finds himself sitting and drinking beer with Tommy more than he wants, then beats himself up the next day for not getting this or that chore or project done. A lot of resentment has built up.
Then, about two weeks ago, it hit me. Hard. I have a roof over my head and food to eat. For how long, who knows? But I can go outside, go for walks. I can go to the grocery store or pharmacy. I wear a mask (most here in west Texas don't), and sometimes I have to stand in line, but often I don't. And here I am, begrudging the use of a trailer that I'm not using. And I haven't been exactly friendly; Tommy is well aware of my opinion of him.
I was — and am—ashamed.
Friends who've visited for dinner or Superbowl or such have often commented on how comfortable and relaxing our home is. I've taken great pride in that. Realizing just how ungracious of a host I really am has made for a hard fall.
Hospitality is prized in many cultures and often borders on a sacred responsibility. I'm most familiar with the Judeo-Christian tradition, where Abraham's brother Lot protected his angelic visitors in Sodom; Mary, Martha and Lazarus housed and fed Jesus and his disciples; and Paul relied on the hospitality of believers in many places on his journeys.
I'm not referring to the attitude of earning some sort of "Brownie Points" with God or anyone else by doing good deeds. But rather the attitude that breaks the bonds of ownership to say, "This has been given to me to make good use of it. How can I use it to help others?"
As a child, I often went without. We didn't starve, but there were many meals of mac & cheese, tuna noodle casserole, and other foods filling and starchy without a lot of protein or fresh vegetables when the garden was brown. Toys that I wanted and didn't get, events I wanted to attend but we couldn't afford. Love and attention from parents too stressed and needy from trying to put food on the table and a roof over our heads to see that we needed more of them.
I can understand why it's hard for me now. I want to give from a position of security, of controlling what I have. The very real chance of losing what we have due to the economy strikes to my very core fears from childhood. Knowing this doesn't make it any easier.
Yet, nowhere have I seen God say to be hospitable only when you have an abundance or only to those who deserve it. Quite the contrary.
This is another if those crucial life moments where I can choose to move forward in faith or stay stuck in my fear.
To move forward doesn't mean that everything will be great and come out perfect. Yes, we could still lose the house, reliable vehicles and other possessions. Just as my husband found a job last week, I received notice that mine was being terminated.
No, moving forward in faith means that even if the worst I can imagine happens, we will still get through it.
In Psalm 23:4, David wrote (NIV, various editions):
"Even though I walk
through the valley of the shadow of death (or the darkest valley)
I will fear no evil,
for you are with me;
your rod and your staff,
they comfort me.
I prefer "the valley of the shadow of death" partly because that is how I first learned this psalm when I was four or so, but mostly because death is a reality, a shadow that hangs over us all. The end of life as we know it, regardless of your views of what may or may not come next.
But the promise is that I don't have to face any of my fears alone.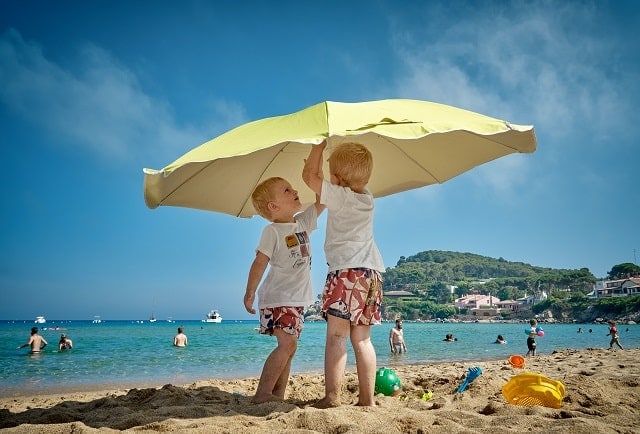 God comforts me through my husband's embrace or his voice on the phone every night, now that he's 1400 miles away. Through my sister who calls to talk just when I need it. Through my friend who bumps elbows when we'd rather exchange hugs. Through old friends and strangers sharing laughs on social media. Through the Bible, documenting God's interaction with humanity via the 12 different translations and languages that I happen to have. Through the wisdom of philosophers and spiritual leaders from around the globe who have observed, and pondered and said, "Consider this."
I can wake up in the morning, see the sun rise, hear the birds chirp and be grateful for a new day, for what we have in the moment. I can lay down at night, snuggle with my dog and agree that "This, too, shall pass". Why begrudge giving shelter to someone in need?
I can lay bare my hurts, and fears, and shame, and welcome the healing words:
Grace and peace to you.
So be it.