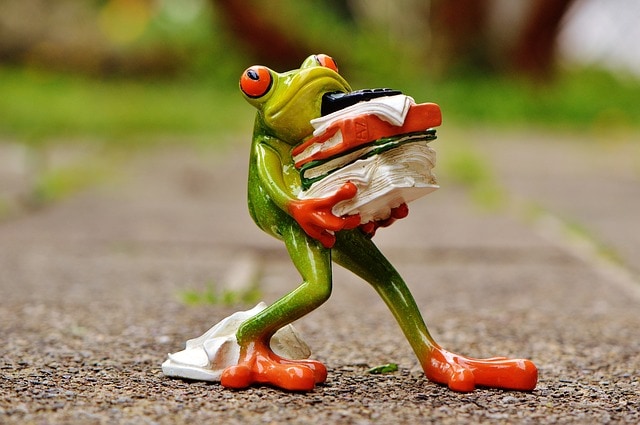 What are the things that get to you? For me, it's the little things. But it's also little things that can get me back where I need to be.
I'm one of those who, when faced with an emergency, tends to think calmly and logically, not reacting emotionally until everything is done and it's "safe" to break down. But I let the little things, often unseen and unrecognized, eat away at me.
Let's take time management as an example. As much as I like to blame my time chaos on interruptions from my husband, or phone, or such, it's the little things I let in that derail me. I sit down to my computer to write a post and realize I'm thirsty, and I've forgotten a bottle of water or cup of tea. While in the kitchen, I might see something to snack on. But that's junk food. I start searching for something healthier, like fresh fruit or vegetables. I settle on something, but it's too messy to eat at my keyboard. So, I sit at the table to eat and start reading on my phone or tablet at the same time.
Soon, an hour — or two, or three — has flown by, and I still haven't written a post. Or done the dishes or whatever task it was I set out to accomplish. Little things that grow and multiply and take over without my even noticing.
I'm not entirely sure why I do this. Part is simple procrastination. Part is behavior I learned from my mom. Part is issues with self-discipline. Part is rooted in old fears of not being good enough. It would be easy to pick one of those and say, "That's it!" but like most things in life, it's complicated.
"If you want something badly enough," some coaches say, "you'll find a way to do it." Maybe. I don't think that necessarily applies if you've always been told your ideas, wants, or desires don't count.
I've been trying to get a schedule figured out that I can follow to accomplish some goals. I have yet to get past 1 pm without having to toss it. I may be one of those for whom schedules don't work, but a task list might. I do know that I've been borrowing a lot of anxiety with this struggle. Things like:
What if I just get in the habit and have to toss it, because I get a job?
What if there isn't enough time in the day?
What if, what if, what if?
Before I realize it, the What Ifs have taken over, little things that may never even exist but in my anxious mind.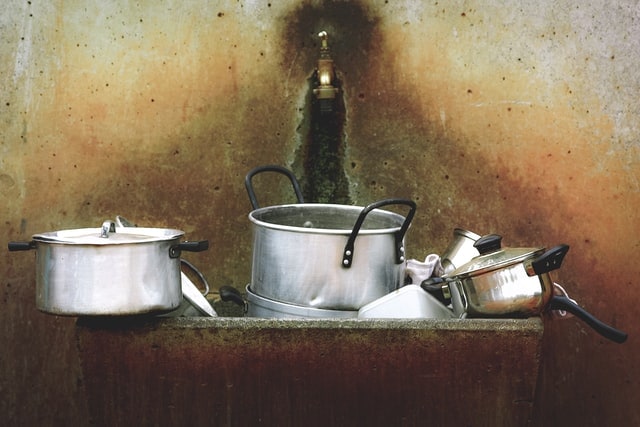 Then there are the little things involving other people. Anyone who has ever shared quarters with a spouse or roommate or even family knows what I mean.
Night owls versus morning larks. Dishes in the sink versus in the dishwasher. I had a housemate who would get upset because my shower took 12 minutes to her 10. And the people at work who drive you crazy because they talk on the phone with their mouth full. Or never clean up after themselves in the break room. I'm sure you can come up with your own list without much effort.
Perhaps it's because some of the big things seem so out of reach that I let the little things take over. We've both been out of jobs for three or more months now, in an area with 13% unemployment. I'm prone to panic attacks over job hunts, so instead I spend my time fretting over the cost of groceries. When I do work on the job hunt, I'm exhausted with the whole process. OK, that's not such a little thing, but I let the process intimidate me far beyond what it warrants.
This is why I find it so important to find beauty and Grace in little things as well.
A dandelion that blooms out of a cracked sidewalk. The black-widow spider under my grill, her sleek black legs and red spot beautiful despite her deadly ways. Cheerful waves from masked neighbors working in their yards as I walk my dog. A boy of four or five running alongside his jogging mom, pointing out every new tree or dog or whatever catches his fancy as they go down the street.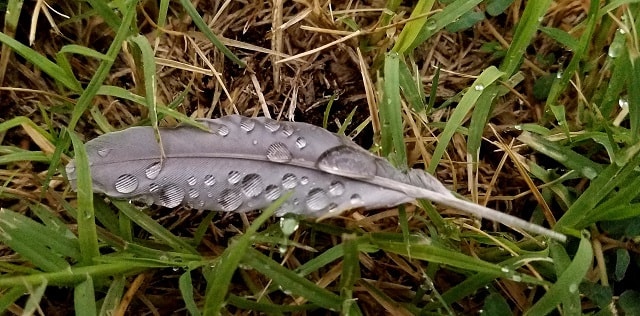 These are the little things that can help pull the others into perspective and into their proper place. I get so caught up in what might happen that I forget to stop, see, and enjoy what is happening today. Right now. Like my husband's smile as he hands me my favorite ice cream bar from his trip to the convenience store as I type this.
In the past I've considered these as little Graces — yes, sips of Grace by the cup — but I wonder now if I discounted them too much. I suspect it is these mustard seed-sized Graces that grow our understanding of the Grace of God that touches each one of us and all of the universe. I want to focus on these little things instead of the others. How about you?
Grace, Peace and Hugs to you!