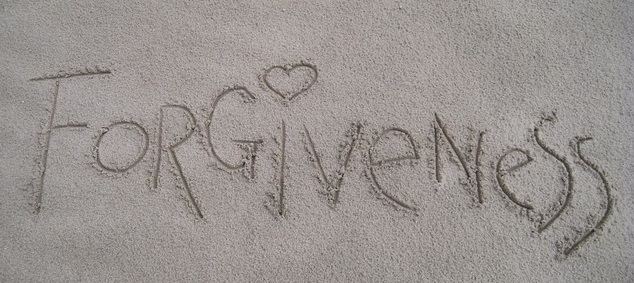 Many people think forgiveness and justice are opposites, unable to coexist with each other. They are neither opposites, nor two different sides of the same coin. They are of two different worlds.
To explain this, I will refer to two stories from two different tumultuous times and places.
The first is the story of Brandt Jean, whose brother was killed by an off-duty Dallas police officer. The officer was convicted and sentenced to 10 years in prison. On October 2, 2019, Brandt Jean hugged the woman who had killed his brother, telling her that he forgave her. The backlash was enormous, as described in this article from NPR, Brandt Jean's Act Of Grace Toward His Brother's Killer Sparks A Debate Over Forgiving.
The other story, known as the Blockland Murders, is one I'd never heard of until researching for this essay. I recommend you read My grandfather's whole family were murdered – but he found a way to forgive the killers. This article in The Guardian, published in January of 2020, tells the story of a man in Germany whose extended family of 12 were all killed one night by Polish men who had been in forced labor camps before being freed by the allies in 1945.
In both cases, there were judicial courts involved. Amber Guyger, the (now former) police officer was sentenced to 10 years. Of the men who killed the family of Wilhelm Hamelmann (four children, his wife, their parents, a guest, and farm staff) eight of ten suspects were arrested almost immediately. A ninth was arrested some months later, but the ringleader never was. Of those caught, four were executed, four given life sentences, and one was given 40 years.
One of the most fascinating aspects of the Blockland story, is that Hamelmann and his new family almost never talked about what had happened. Yet, in 1967, he petitioned to have two of the men released. One he even hired to work for him, until community threats grew too dangerous.
Forgiveness, like Grace, is hard for us to understand. Justice — and injustice — are a lot easier to comprehend. Whether it's an eye for an eye, a traffic fine, a robbery, or a murder, we understand that there need to be rules and laws to help us coexist. When those laws aren't applied fairly, due to race, economic disparity or other systemic problems, those problems need to be addressed.
But forgiveness isn't a matter of the law; forgiveness is a matter of the heart. Allie Jean, mother of Botham and Brandt Jean, said on her FaceBook page:
"I'm proud of you my son, Brandt. Your load is lighter. Who feels it knows it. Regardless of the views of the spectators, walk with God always. Forgiveness is for the forgiver and it doesn't matter what the forgiven does with it." (emphasis mine)
In her article about her grandfather, Lilli Heinemann refers to a book he wrote about the experience. She says:
In his book, my grandfather describes how he prayed on the night of the murder, and was granted peace and strength. He details his thoughts as he left the cellar: "What kind of God allows such a thing to happen? How can you reconcile this with 'love thy enemies'? When people have caused you immeasurable suffering, you have to demand vengeance." He adds: "It became immediately apparent to me that the enemy had struck at my sense of reason, and if I were to lose this battle, my whole self would be lost." And then something that many will find incomprehensible: "The Lord granted me love directly – His love – for these poor people seduced by Satan… His mercy was my mercy. His forgiveness was my forgiveness." (emphasis mine)
When I first heard about Brandt Jean forgiving the woman who killed his brother, I was floored. Humbled. Awed. Especially because of the racial undertones that permeated the whole situation and trial. Having now learned of his mother's words, I have a glimmer of the love and wisdom with which he was raised.
In both of these stories, those who forgave were clearly guided by their faith in God. But that certainly isn't a given. Christians have struggled with forgiveness from the beginning, even before Jesus said, "Father, forgive them, for they do not know what they are doing," Luke 23:34, NIV.
As Jesus was teaching about grace and forgiveness, (Matthew 18:15-35), Peter asked him if he needed to forgive his brother as much as 7 times (verse 21). Jesus' response was seventy-seven (or seven times seven). While the number differs depending on the manuscript used, the sentiment remains: there is no limit. Yet, even the most devout seem to have struggles with this concept.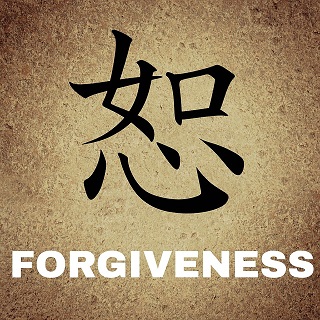 But forgiveness isn't limited to the Christian world. Another account I came across while researching this concept is about a Muslim man, an immigrant from Bangladesh.
Could You Forgive the Man Who Shot You in The Face? is the story of Rais Bhuiyan, who lost everything as a result of surviving being shot by Mark Stroman in "retaliation" for the 9/11 attacks. More specifically, it's the story of his unsuccessful attempt to see the man who had changed his life so profoundly, before that man was executed for those he killed.
He was able to talk to Stroman briefly on the phone shortly before the execution and tell him that he forgave him. And he later met with the man's daughter.
Different times, different places, different faiths, but all these people understood what forgiveness is really for: the person who forgives.
We can't control how (or whether) someone else receives forgiveness. We can only control whether we forgive. We can choose to let hurt, and anger, and hatred eat at us from the inside out. Or we can let it go. Vengeance is just, but it is not healthy. That's why Paul wrote:
'Repay no one evil for evil. Have regard for good things in the sight of all men. If it is possible, as much as depends on you, live peaceably with all men. Beloved, do not avenge yourselves, but rather give place to wrath*; for it is written, "Vengeance is Mine, I will repay," says the Lord.' Romans 12:17-19, quoting Deuteronomy 32:35, NKJV *[or leave room for Gods wrath, NIV]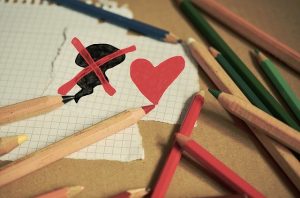 When asked why he wanted to see Stroman, Bhuiyan said, "I want to see him. I want to talk to him. I want to see that he is a human being. I need to show him that I am a human being, too."
Forgiveness is not something that can be laid down with rules or laws, because it is a matter of the spiritual world. Perhaps the only place where forgiveness and justice intersect is in the theological concept of Substitutionary Atonement. (That Jesus' death on the cross paid for the sins of all humankind once and for all.)
To be healthy human beings — regardless of our faith — we need forgiveness in our lives. We need to be forgiven, yes; but to live and grow in Grace, we must learn to forgive.
Grace, Peace and Hugs to you!