We all need renewal and refreshing from time to time.
Missy and I walked in the rain today. The kind of drizzle we called a "dry rain" when I was growing up in Seattle. Enough to spot your glasses and cling to clothes and hair, yet not enough to penetrate through to skin or scalp. The kind that, even thought the streets began to darken from moisture, dust would still puff up from my dog's paws on the shoulder.
We need rain badly in West Texas. Good, soaking rain, to replenish aquafers and rejuvenate vegetation. But this rain surprised me. Better than a cloudburst, which stirs up the dust in the areas around the heavy rains, this rain cleansed the air, bit by dusty bit.
And it smelled so good!
Refreshed, reborn, renewed.
Those were the kinds of words I found my self grasping for as I tried to name the emotion I felt.
Restored. Regenerated. Revived.
"Re-" prefix words in English seem made for Spring. Migratory birds return. Dormant plants are reinvigorated. All around the world and from ancient times, Spring seems to be a time for rebirth. Passover marks the release of the Israelites from Egypt. Easter marks the resurrection of Jesus. Ramadan is a time of reflection.
Why, then, did my thoughts turn to a somewhat gloomy Bible verse from Acts 3:19?
"Repent therefore, and turn again, that your sins may be blotted out, that the times of refreshing my come from the presence of the Lord." (RSV)
Turns out, this isn't as gloomy as it may seem.
Some background here: Peter is talking to the crowds in the days after Pentecost. For those not familiar with the story, Pentecost was the day that the Holy Spirit came upon Jesus' disciples as they were praying, appearing as tongues of fire on their heads, and the disciples started to speak in languages they didn't know, but which pilgrims from around the world recognized as their own. Pentecost was an important feast in Judaism at the time, so many people were there. On this occasion, Peter had just healed a man who had been lame since birth and launched into his second great sermon, which contains this text.
This verse is one I learned as a teen. We had a parish worker who struggled with memorization yet was gifted musically. On a canoe trip, she put this assigned verse to music which was easy to remember and paddle to. I've used it many times for a walking or hiking cadence.
So, when my mind came up with refresh, the phrase "times of refreshing" popped up. As I recalled the whole verse, I started musing on repent. Talk about a loaded term!
"Repent" and "Renew"
When I hear the word repent, I still conjure up a cartoon in my mind of a man with long hair and beard, in a plain white tunic and sandals holding a sign the says, "Repent! The end of the world is coming!" Meanwhile, all the city people just flow on around him going about their lives. The word also tends to fall into a "fire and brimstone" category in my mind.
The English word comes from the same root as penitence and penance. It denotes sorrow and regret, or remorse. The Greek word usually translated into repent is metanoia, which can mean both regret and re-thinking, or a change of the mind. The Hebrew word teshuvah means not only to regret but to turn, as in both turning away from something evil and turning back to God. This definition speaks to me.
To me, therefore, there are several layers to this verse. Peter was specifically talking to a group of faithful people and telling them there was more to be had in a relationship with the divine through Jesus. I'm already a believer in Jesus, although many of you, my readers, walk in other faiths or claim none at all. But I think there is a takeaway here for all of us, regardless of our faith journey.
To repent is not just turning away from the old and negative, but also a turning toward the new, positive, and lifegiving. It is renewal.
As someone who tends to ruminate and dwell in my head too much, it is important to stop the negative thoughts that cause me to beat up on and belittle myself, even — especially — when I've screwed up. But I need to do more than that. I need to turn to God. To all things good, and light, the most loving, and most gracious.
That Hebrew sense of not just turning away from something bad but turning toward something good is key. I think that's why Peter said both repent and turn again. We humans need hope, something to look forward to. A chance to start over. Even if it is again, and again, and again. That's one of the reasons I believe in the God I believe in. As another scripture set to music says:
"The steadfast love of the Lord never ceases, his mercies never come to an end; they are new every morning; great is thy faithfulness." (Lamentations 3:22-23, RSV)
I need to have faith in something or someone who continues to hold me in their hand despite my imperfection, my rebellion, my lack of faith. Who expects my active participation in this journey, however many times I stumble. Who is not only full of truth but full of grace. That is part of my spiritual journey.
What about your journey? What can you turn to as you turn from the negative things you want to change in your life?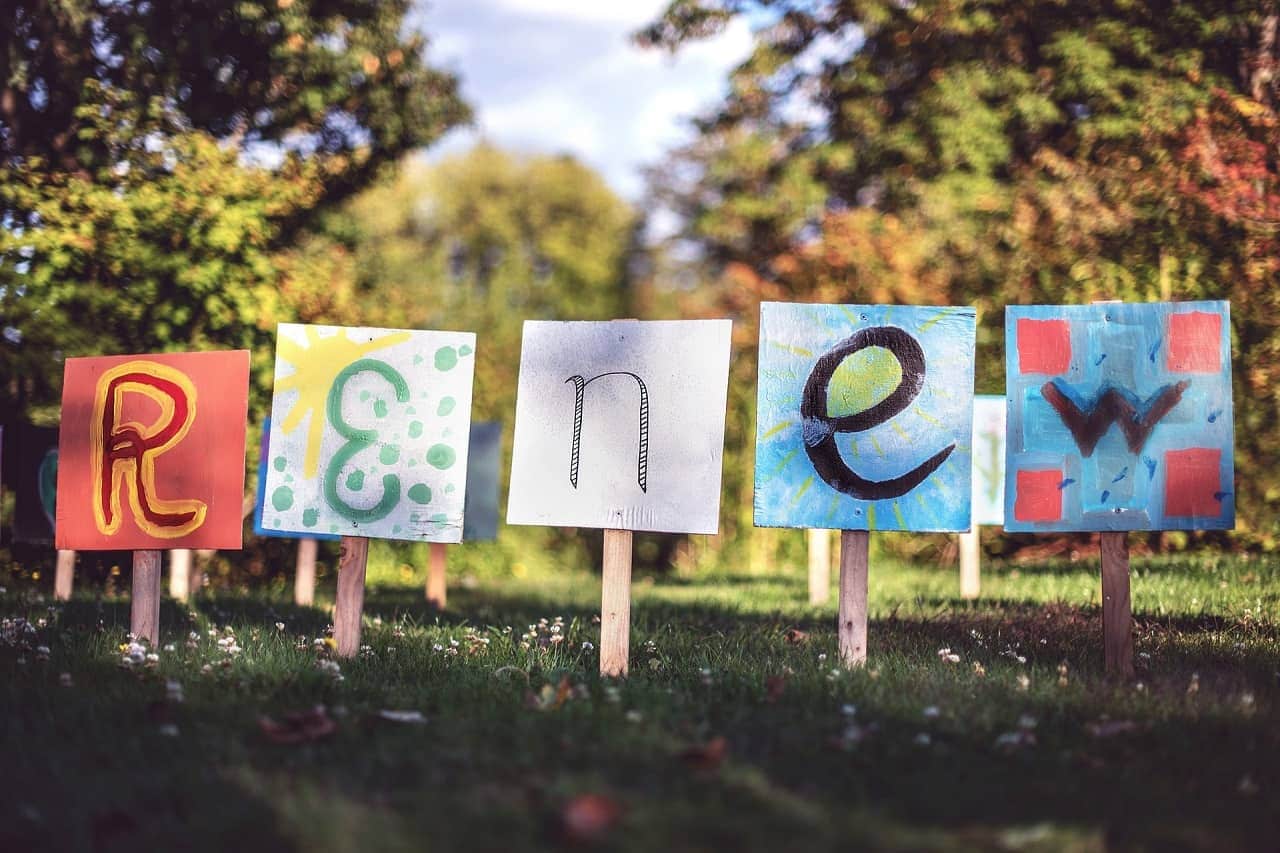 For this morning at least, I felt refreshed and renewed. Reborn, revived, and re-energized. And whatever season you may find yourself in as you read this — meteorologically, spiritually, or emotionally — I pray and wish for you a similar sense of renewal, rebirth, revitalization, refreshing, and revelation of how precious you are. Of how much you are loved and cherished!
Grace, Peace and Hugs to you!